Have you been looking for a web hosting company to host your WordPress website, and came across DreamHost? Well, DreamHost is one of the most popular web hosting providers hosting over 1.5 million websites.
It offers all types of web hosting packages, including shared, dedicated, VPS, and cloud hosting. Their pricing is also competitive. But the real question is, is it reliable? Is it a good hosting company one can consider?
We dug deep into this company and scrutinized its services, and here is our brutally honest review of DreamHost after using it for one year.
By the end of this DreamHost review, you will know exactly what they offer and whether or not they are your ideal hosting company.
To give you a quick view of the company, let's discuss its pros and cons first.
Pros and Cons of DreamHost
Pros
Affordable hosting: The shared hosting plans start at $2.59/month, making it one of the cheapest providers when compared to renowned hosting providers. Their non-discounted price is one of the lowest in the industry, which means you will not be charged a hefty fee on renewal.
Generous storage space: The least amount of storage space you get with any DreamHost plan is 30GB; some plans offer unlimited storage space. This makes it a great hosting to scale with
Officially recommended by WordPress: It is one of the three web hosting companies recommended by WordPress. This means that it boasts convenient features such as one-click WordPress installs as well as automated updates.
97-Day money-back guarantee: The majority of web hosts offer a 30-day refund period, but DreamHost gives you over three months of guarantee to make sure you are happy with their services.
100% Uptime Guarantee: DreamHost offers a 100% uptime guarantee, which means if your site is down you can request a credit back. No other web host offers a 100% uptime guarantee.
Premium WordPress page builder included: All the DreamHost plan offers BoldGrid a drag & drop page builder, so you can easily customize your site.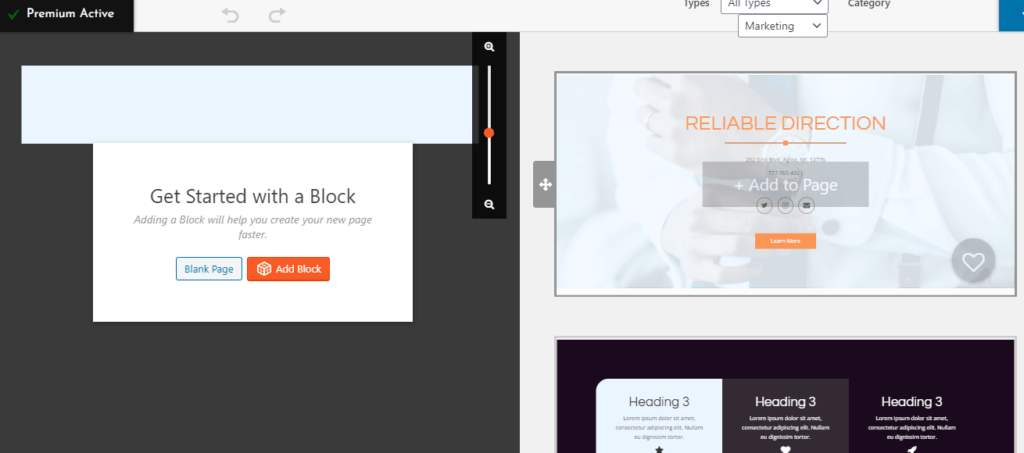 Cons
Lacks phone support: DreamHost lacks direct phone support, which means that the only remaining way to reach the support team is via live chat or by submitting a ticket. However, they are very efficient, and you will rarely have to wait for a long time before a member of the support team gets back to you
Average page load speeds: Their page load speeds are quite commendable but not as high as other competitors.
Limited features on its dedicated hosting: If you own a large online business and are looking for a dedicated server, DreamHost dedicated hosting plan has limited features as compared to its competitors
Now that you have an idea of how DreamHost fairs, let's get to specifics.
DreamHost Review
Type of Hosting Provided
As we mentioned earlier, DreamHost offers all types of hosting. Here is a quick summary of what to expect from each plan;
Shared Hosting: This is best for startups and personal websites. DreamHost offers one of the cheapest shared hosting services with a price starting at $2.59/month.
VPS Hosting: If shared hosting is too limiting for you, VPS hosting offers a better option as it offers more flexibility. With virtual private server hosting, you will benefit from enhanced security, managed performance, and more flexibility when it comes to accessing server resources. There are four different tiers of VPS pricing offered by DreamHost, with the cheapest starting at $10.00/month.
Dedicated hosting: Unlike shared and VPS plans, the dedicated hosting plans offered by DreamHost offer more customization options. They are segmented into Standard and Enhanced, with each category having different RAM and disc space options. Rates range from $149/per month to $379/per month. If you want full control of your website, this is the package to go for.
Cloud hosting: This suit people who want more control without incurring added costs. Cloud hosting benefits people with growing websites that may experience spikes in traffic once in a while. The good thing about the cloud hosting plan by DreamHost is that it is not billed at a fixed monthly rate- you pay for what you use. This is a great thing considering DreamHost is a popular company.
WordPress hosting: There is dedicated hosting offered to WordPress users, who make up more than 30% of all websites. There are shared hosting, managed hosting, and VPS hosting, all for WordPress users.
Ease of Use
DreamHost makes it very easy for one to set up web hosting. However, before you set up your hosting, you will need to choose your desired hosting type. The type of hosting you choose largely depends on your website requirements.
A majority of people prefer to start with a shared hosting plan and later upgrade to VPS hosting when the business starts establishing itself. E-com companies and heavily-trafficked businesses prefer dedicated hosting plans.
Once you decide on the type of hosting you need, signing up for any DreamHost plan is very easy.
The first thing you are presented with after choosing your hosting type is the extras you can consider, including registering a domain name, email hosting, and enhanced security. If you choose any of these, they get added to your plan.
After your payment is processed, you will be able to access your dashboard. If you are used to the cPanel dashboard, there is some bad news here- DreamHost has its custom-made dashboard. But the good news is that the dashboard is very user-friendly and clean.
Although it may take a little bit of time to get used to it, you will ultimately love it.
Every plan comes with a free WordPress website builder, so you can start your website in no time.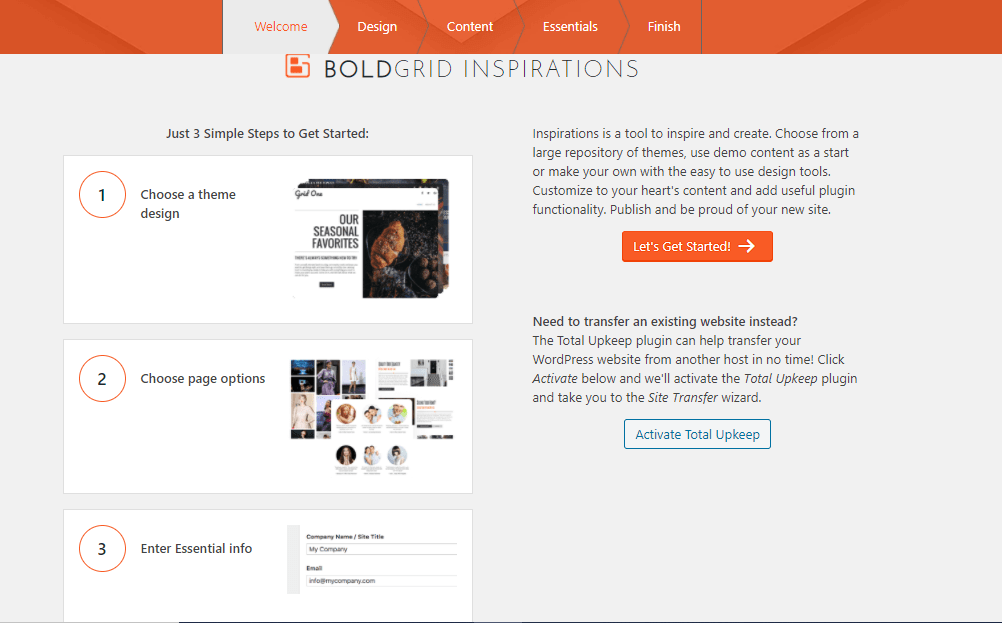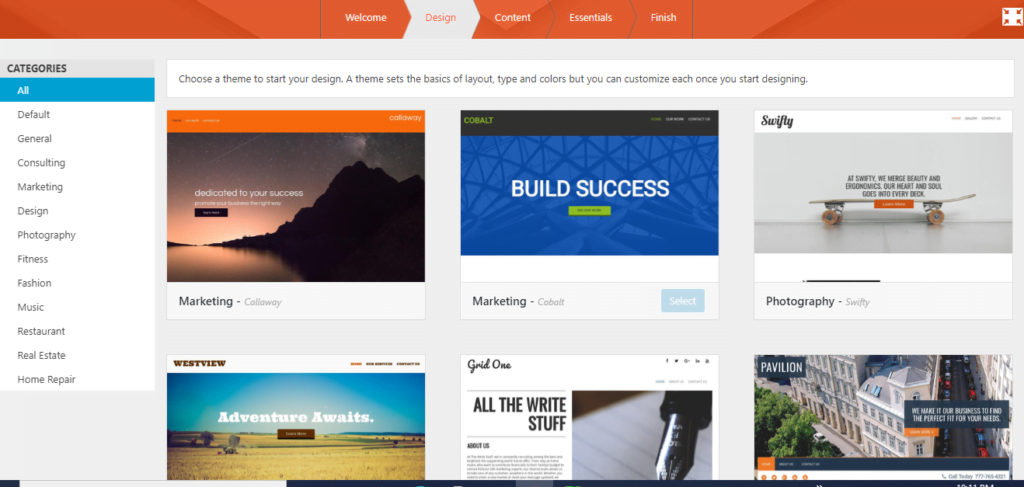 Reliability
One of the main things you look for in a web host is uptime. Uptime means the amount of time your website is live and accessible.
When it comes to hosting, most hosting services offer a 99.9% uptime guarantee. Anything less than this is considered poor.
DreamHost offers a 100% uptime guarantee. So, if your website is ever down, you can request a credit as per the terms of the guarantee. No other web host offers a 100% guarantee.
Keep in mind that no web host provider can offer 100% uptime for obvious reasons. So, even a DreamHost website will go down from time to time, but from our experience, we know that downtime is quite low.
While the DreamHost downtime is not terrible, it is not commendable either, as there are providers who are able to manage better uptime. In other words, we are saying that even if DreamHost offers close-to-perfect uptimes, they are not the best in the market, and unless you are powering a very vital website such as a payment website, the amount of downtime on this web host should not worry you.
After all, choosing web hosting is a matter of compromise, and thus this shouldn't be the sole reason you ditch this hosting provider for another one as it has areas that it shines then the rest.
To keep your site up and running, DreamHost offers a premium upkeep plugin. You can back up your site on external storage (e.g. google drive) and switch on many security features for free. Many other web hosts charge you extra for these features.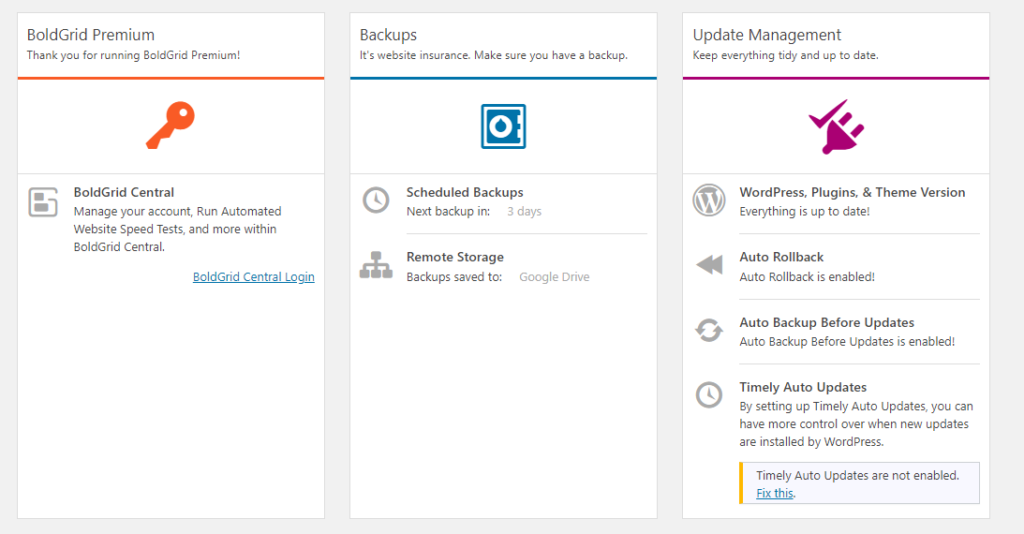 Performance
No one likes a slow website. And with Google using website speed as a ranking signal, it is even more important to have a fast-loading website.
So, how does a DreamHost website perform?
To check the performance, we ran a few tests.
To begin with, we tested how a default version with no extra plugins and themes performs. We hosted a test website and didn't change any settings, and didn't install and activated any additional themes and plugins. Here is the result.
Google page speed insight received a score of 71 for the mobile test with a loading time of 4s.

Google page speed insight received a score of 84 for the desktop test with a loading time of 1.4s.

Pingdom test showed a loading time of 274ms.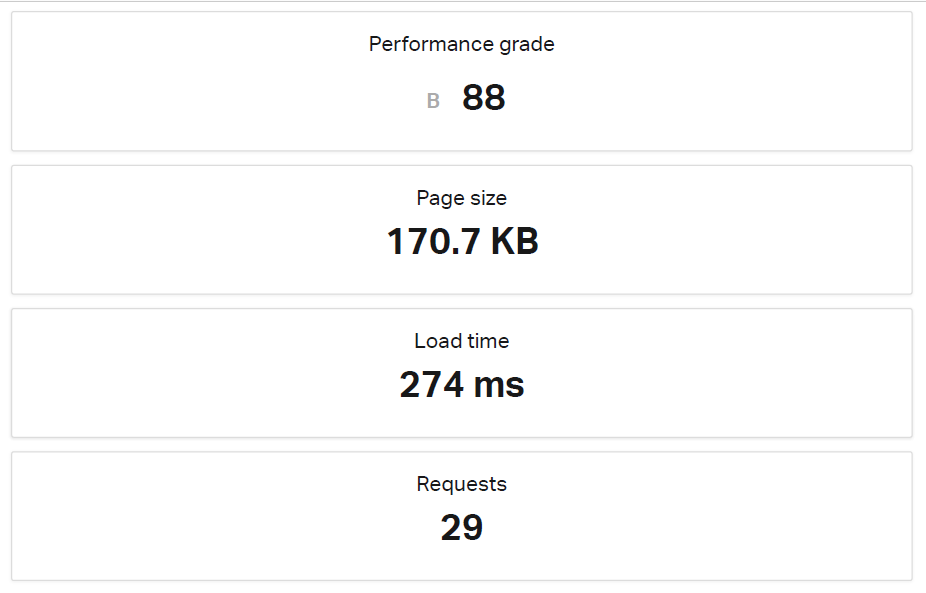 The truth is that most of us don't use the default version of WordPress. We will at least change the theme and add plugins. So, for a more realistic test, we changed the theme and activated more plugins.
Below are the changes we made
Changed the theme to Astra
Installed and activated Divi Plugin
Activated Jetpack plugin
Activated Akismet antispam
Implemented Google tag manager and Google analytics
Posted a blog post with 5 images
Here are the results after these changes.
Google page speed insight received a score of 53 for the mobile test with a loading time of 6.3s.

Google page speed insight received a score of 76 for the desktop test with a loading time of 1.4s.

Pingdom test showed a loading time of 1.5s.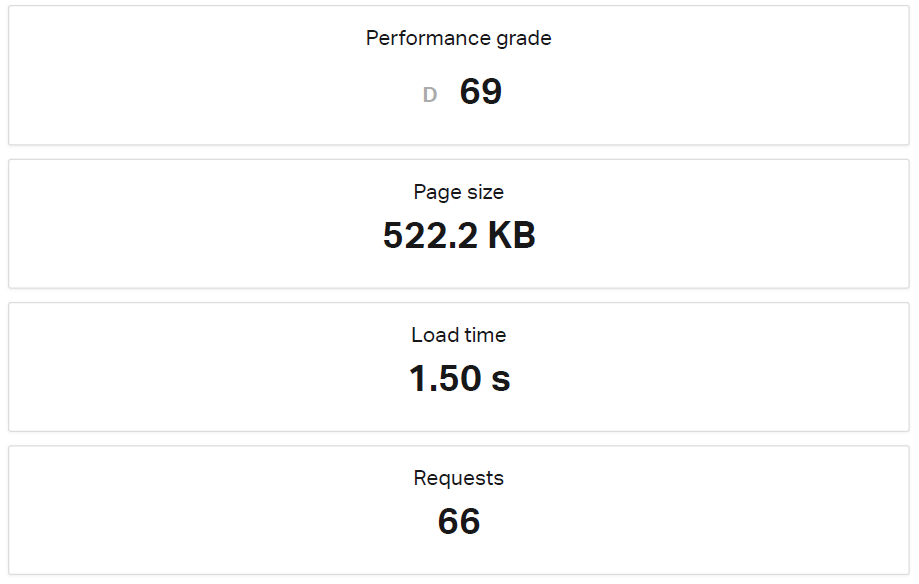 Now, keep in mind that the results would vary based on when these tests are taken, so we should not rely totally on the one-time result. Also, you can improve the results by optimizing WordPress using optimization plugins and settings.
But we can say that DreamHost's performance, while reasonably good, is not the best in the industry.
Custom Help and Support
You can reach out to the DreamHost support team via live chat, forums, and tickets, or get callbacks. There is no phone support, but given that they are quite responsive on other channels, this should not be a big issue. Most of the time used chat support and never had to wait.
The live chat support is available seven days a week from 5.30 am to 9.30 pm Pacific time. The good thing is that the support staff is multilingual and supports several other languages such as Spanish. In most cases, you will get a response within a few minutes, although this depends on the support requests at the moment.
The ticketing system is for when you don't have a pressing issue. Once you explain your issue and submit it as a ticket, a DreamHost support staff look into your issue and respond with a solution.
There is also an online resource page where you can find the most commonly asked questions answered. There are detailed help articles and guides that pack useful information on how to handle common issues with users of the DreamHost experience. This should be the first place you check for a solution before sending a live chat or ticket request.
The good thing is that everyone is treated equally when it comes to help and support- no one is prioritized just because they are paying extra on their plan.
Overall, the support services are good as the staffs are knowledgeable and will, in most cases, solve your issue within a reasonable time.
Extra Features Offered DreamHost
These features are mostly consistent across all the DreamHost plans, but their capacity can vary depending on the type of hosting you have.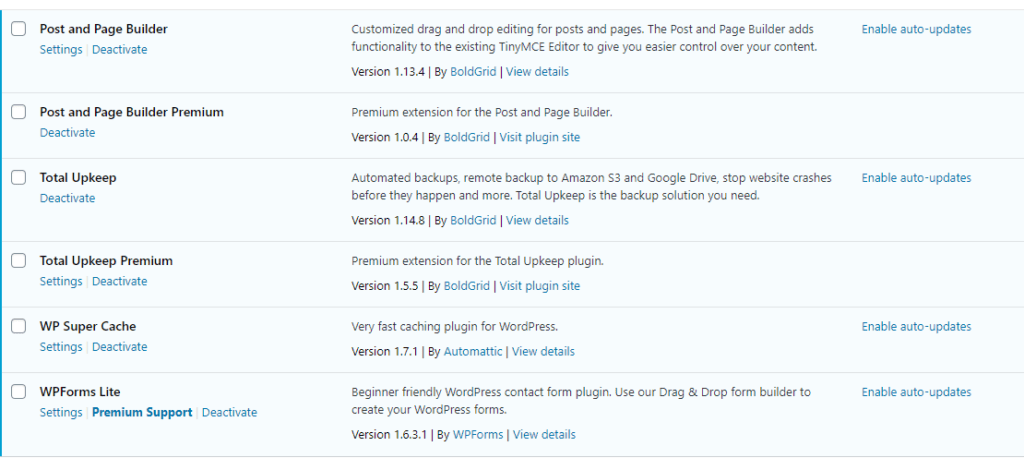 Here are some of the key features that make DreamHost stand out;
One Free Domain Registration and Free Daily Backups: DreamHost offers one domain name registration for free during the first year. Also, all the customers enjoy free daily backups, irrespective of the plan they are on. Therefore, you can rest assured that your web files are safe in case something goes wrong.
No Bandwidth Limit: DreamHost doesn't restrict bandwidth usage, but you may experience issues if you experience a huge surge in traffic. As with any other shared hosting provider, once your site starts getting high traffic, you will be asked to upgrade.
SSL Security Certificate: Unsecured sites are punished by Google when it comes to rankings, which is why DreamHost offers a free Secure Sockets Layer Certificate (SSL certificate). This is symbolized by a small padlock appearing at the start of the URL, which tells your visitors that their personal information is safe when browsing your site.
Commendable RAM: Random Access Memory is how your web files and information are stored on servers. Cloud hosting offers RAM limits of 512MB-16GB, while a dedicated hosting plan offers plans ranging from 4GB to 64 GB.
Website Builder: If you are starting out and don't have a website, DreamHost offers a DIY website builder that you can use to build a website. There are professionally-designed website templates that you can edit and customize to create your own website.
Premium WordPress Page Builder Plugin: If you need to create specific pages such as landing pages, page builder plugins offer you much more flexibility than the default WordPress editor. DreamHost is one of those rare hosts that include a page builder plugin for free.
Email Hosting: All the plans, except the shared hosting plan offered by DreamHost, allows you to create unlimited email accounts that you can link to your domain.
Free CDN: Some hosting providers charge you for Cloudflare CDN. Not with DreamHost. DreamHost includes a free Cloudflare setup with every plan.
One-Click WordPress Installs and Automated Updates: For WordPress lovers, this is a great functionality. One-click installs allow one to set up their WordPress sites with just a click. What's more, the automated updates mean that you will always be using the newest version of WordPress.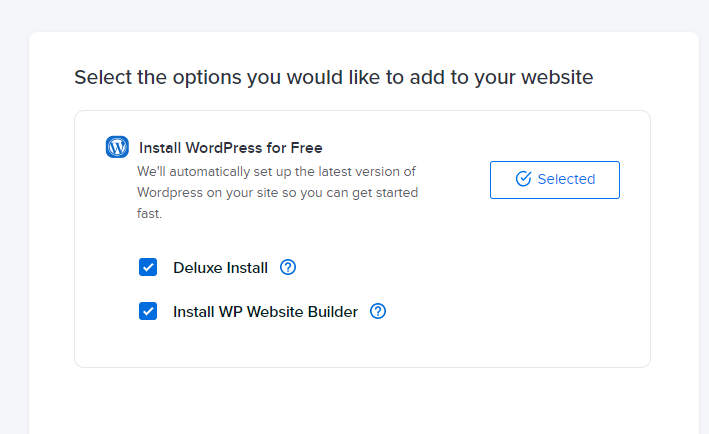 Bottom Line
DreamHost is ideal for people who are starting out. It is affordable, especially when it comes to shared hosting services, which makes it attractive for beginners. It even includes a free WordPress page builder plugin, which makes the starter plans really worthwhile.
Although their advanced hosting plans are commendable, they may not be at par with the very best hosting providers in the market.
But you can always give it a try thanks to the 97-day money-back guarantee.